Get access to videos, audios, techniques, and strategies you need to build, manage, market and grow your business or professional practice
...all while keeping your sanity.
(FREE for a limited time before this mastermind program fills up)
Listen,
I have dedicated over 25 years to honing and perfecting the tools which I am about to teach you.
These strategies have been consistently proven to help people like you build profits while reducing the headaches of managing your business or professional practice.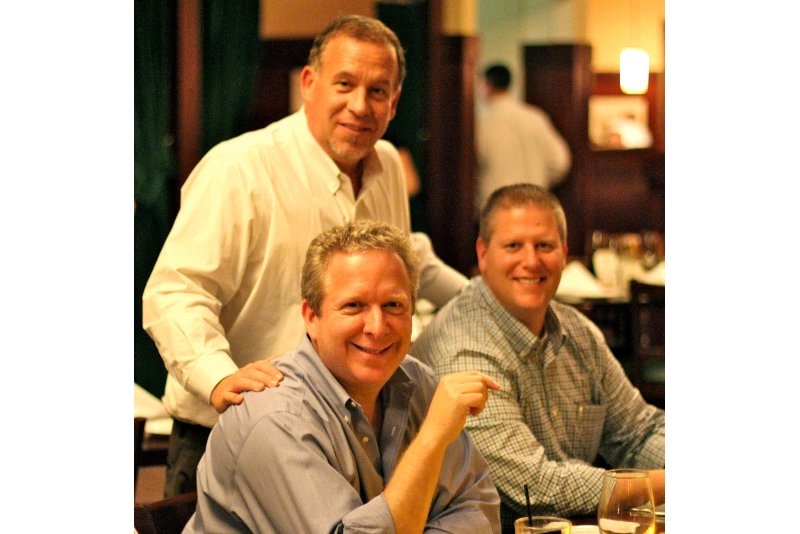 Until now I have only shared these techniques with my highest paying clients and customers. The mastermind will also have guest participants and facilitators such as Dr. David Weiman and Mike Capuzzi who also have valuable tools, strategies, and techniques for you ranging from the important basics to cutting edge ones that you probably are not using. This mastermind will help you tame the insanity, become more productive, and improve your profitability (even in a very tough economy).

(You'd pay over $397 if you were to buy these programs individually, but since you're taking the time to visit this site and get to know me, they're yours free.)
Here's exactly what I'll be sending you:
Selling to the Primate Brain & Getting Paid
- A 1 hour live video recording from a seminar I gave to a room full of lawyers teaching them to use biologically based communication and persuasion patterns which you can use to boost your marketing, sales and to improve your management results.
Cash Flow & Wealth Attraction: Activate Your Brain and Destroy Your Barriers
- An audio program that will automatically and effortlessly change the way you behave with money, eliminate your psychological barriers to making more money and use your best skills more often and successfully.
Easy Stress Reduction Now
- An audio program that will alter the way you respond to stress, make you feel instantly better, more creative and effective...automatically and effortlessly every time you listen to it.
The 6 Word Question That Can Change Everything
- You'll have to sign up to find out about this one...but it's a game-changer in your business and personal life.
Personally, I can only teach a limited number of people who are interested in learning these materials, all of which are easy to use and highly effective.
Enter your name and e-mail in the form above (next to the video) before we fill up so I can give you special access to everything. :)
Let's talk soon,

Dave Frees

P.S. More to come on how to do "it" in just 3 days...stay tuned.

P.P.S. When you submit your e-mail, you will get access to all these things and more, which will improve your business and eliminate the negatives of chaos in your life.

So what are you waiting for? Just enter your name and e-mail above.


2011 Scottsdale Mastermind Event


Philadelphia 3 Days To Success
Mastermind 2012
Register Now for Upcoming Masterminds
Where are we staying for the event?
Tempe Mission Palms Hotel
(Tempe, AZ)

Elegant interiors designed to reflect the sprawling rose-colored deserts of the Phoenix, Arizona area. Featuring a variety of comfortable amenities and plush furnishings, our guestroom s and suites can accommodate couples, larger families and business travelers. A list of accommodations can be found here.

Hotel Address
60 East Fifth Street
Tempe, Arizona 85281
Tel: +1 480 894 1400
Directions


Come a day early for the VIP session
VIP Session on October 16th
by application only.

Are you intersted in talking with me and the top mastermind alumni prior to the event? If so you will want to come down a day early and attend the VIP session. I want to limit this to a small number of guests so make sure to apply now if you would like to reserve a spot.

held at my secluded vacation home in Cave Creek, AZ
cost (including mastermind) $1,997
call Lisa @ 610-933-8069 with any questions